VVD (Volumetric Visualization Device) is a patent pending solution I designed for my company, Lumi Industries, that allows a real three-dimensional visualization of 3D surfaces.
I started this project back in 2014 buying a special projector by Texas Instruments, the LightCrafter. It is is special because the frame rate can be as high as 4000 Hz in binary pattern rate. Yes, it means 4000 different images each second! This is one of the first prototypes I built:
How does it work? Let's have a look at the VVD in action, filmed at 1000fps
---
Below are some case studies. You can learn more about the VVD Project (that remains at a working prototype stage) on the webpage https://www.lumindustries.com/3d-vis
MEDICAL
3D Visualization of anatomical/dental models
---
MUSEUMS & EXHIBITIONS
Enhance visitors' experience!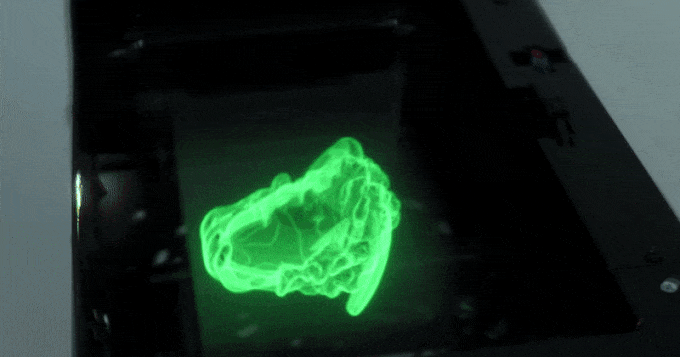 ---
ARCHITECTURE, SURFACE AND TERRAIN VISUALIZATION
Volumetric visualization of Mars MGS MOLA elevation model (MEGDR)